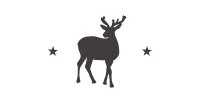 test kitchen:
VENISON
Much Ado About a Denver Leg
This isn't your granddaddy's venison. Our farm-raised venison is surprisingly tremendously tender and flavorful with a clean finish. To test just how tender, we took to the kitchen to cook up the 8 distinct muscles that make up an entire hind leg (typically the least tender cuts). From hot-and-fast wok stir fry action to low-and-slow for chili, dive into how we took on the Denver leg.
read our results >
TRULY WILD BOAR
FREE FORAGING & WILD ROAMING
MEANS BOLD BOAR FLAVOR
Did you know "wild boar" is actually just a breed of pork? That means much of the wild boar on the market today isn't actually wild — it's farmed. Our wild boar is truly wild, trapped in Texas Hill Country where it's become invasive and destructive. Called "the ultimate sustainable meat" by Food & Wine Magazine, our wild-caught wild boar has a distinct bold taste, lean texture, tighter grain and deeper color. It's especially delicious slow-cooked or braised, perfect for this time of year!
shop all wild boar >
Get in the Holiday Spirit
Our Favorite Ingredients for Festive Feasts
et