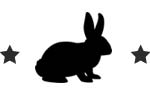 test kitchen:
rabbit
We asked our staff Culinarian Liv and Kitchen Manager Jade to use their expert knowledge from restaurants & culinary school to put them through their paces in the Marx Foods Test Kitchen and get you the best insights.
see what we learned >
rabbit 101 >

PASTURE RAISED VENISON
NATURALLY TENDER & FLAVORFUL
Considered among the finest in the world, Cervena venison has a rich flavor without the gameness that's common with wild venison. Raised free range on pastures in New Zealand, the "Cervena" appellationensures this is the finest quality.


GREAT FOR GAME DAY!
Our Fave Finger Foods for Game Day Gatherings