Garrett Marx
Warehouse Manager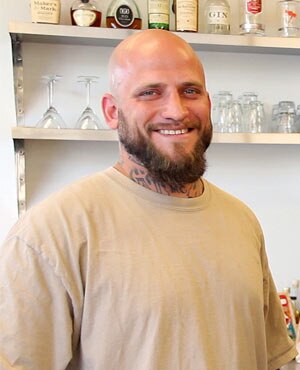 Garrett Marx, the youngest of the three Marx boys, re-entered the business in 2009. He worked for the family business several times before, but his focus was on fun and being young. After years of enjoying being a "wild man", he now is focused and back on the team. His educational studies never went too far, but as Garrett would say, "You can't learn what I have learned in school".
Garrett returned to the company as a sales associate, but when an opportunity presented itself he switched roles and took over warehouse management, overseeing many of the specialty meat shipments the Marx Companies send to restaurants and home cooks. Out of all the three boys, Garrett is most like his father, Frank Marx. One of his strongest traits is loyalty. He believes without it, you have nothing!
Favorite Food:
Silver Fern Farms Black Angus NZ Beef, Flat Iron Cut.. 100% Grass-fed Grass Finished.. NO BS!!!
Best Vegetable:
Asparagus
Fun Fact:
Enjoys snowboarding, going to the gym and relaxing at home.
Accomplishments:
Remission from lymphoma cancer
Best Place to Be:
Sullivan Room, Where True House lives
Favorite Restaurant:
Scotty's Bar & Steakhouse - Kalispell, MT
Drink of Choice:
Arizona green tea & coffee
The garrett Interview
Kick back and relax