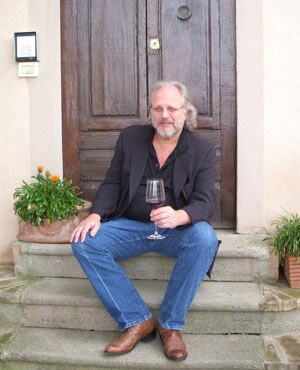 As the 4th generation in the Marx Family business, Frank was exposed to the food industry at a very young age. Growing up in rural New Jersey farm country, his family lived on a large parcel of land, complete with livestock. As soon as he was old enough, he'd join his father, Monroe, an avid hunter and fisherman, to "go out to the country" to purchase livestock. The animals were then brought to the family business where they were used on the farm or slaughtered and sold wholesale or retail.
Growing up, Frank had a lot of responsibility between chores at home and helping his father in the butcher shop. When he was finished with his responsibilities or had free time, he really enjoyed getting together with his friends to play sports.
After graduating from Monmouth College in West Long Branch, New Jersey, Frank worked construction jobs, painted houses and taught social studies at a private school. He then accepted a position as a liquor salesman and was a sales representative for seven years. During this time, he found his niche as a salesperson and won several awards for his hard work.
One day his father called with the news that his partner (a cousin) had a heart attack and was not healthy enough to attend the livestock auctions in Delaware by himself. Frank was asked to ride along and accompanied Milton, who he referred to as his uncle, on the long trip. When Frank arrived at the auction, it all came back to him… memories of being with his father, the smells, types of people, farmers and livestock. From that point, he maintained his position as a liquor salesman, but volunteered his time to help with the family business.
Frank enjoyed working with his father, recognized the changes happening in the meat industry and in 1979 was given the opportunity to buy into the family business. Once in the family business, he continued the tradition by bringing his oldest son, Justin; along with him everywhere he went.
A couple of decades later, he created Marx Imports. Frank worked to gradually expand the product line, resulting in an increased customer base. What was originally a company that supplied distributors quickly grew to include restaurants and consumers. Frank's sons now work alongside him.
In his off time, Frank enjoys traveling, fresh water fishing and fine dining.