staff winter recommendations
No sunshine? No problem! We rounded up our favorite ingredients to create comforting dishes that will cheer up even the gloomiest gray winter days. From quick weeknight meals that'll whisk you away with memories of warmer days, to satisfying soups, stick-to-your-ribs slow cooker inspiration and a slew of fresh, seasonal produce, check out our staff's picks to brighten the blustery winter months.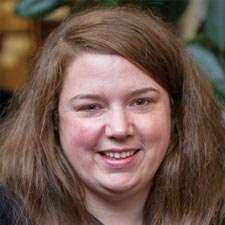 Tracy
Customer Care & Order Processing
Employee since 2012
"Winter weeknights here in Seattle begin around 4pm, and the days typically stay gray from start to finish. Frying up some grass-fed blue cheeseburgers always remind me of sunnier times. One bite and I'm instantly whisked away to the back patio of my favorite pub. Just like that, I can turn the Monday blues into a cheeseburger in paradise. My boyfriend and I are both active musicians (so Seattle of us!) and usually go right from work to band rehearsals. After all the rocking out, it's dinner time and we are ready for quick and easy nourishment. High quality chicken, organic mushrooms, and brown rice are my "set it and forget it" go-tos. Mushrooms are a great source of the vitamin D that we tend to miss out on when the sun is hibernating. I put Poulet Rouge and 'shrooms in the oven, throw the rice in the cooker, and one hour later it's show time. "
Read More >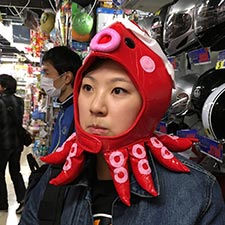 Jade
customer service & inventory management
Employee since 2016
"When Seattle is gray and rainy, soups and stews are my jam — why not stay dry inside and have a productive cooking day? If you have a few hours, cube some Grass-Fed Boneless Lamb Shoulder and thow it in a dutch oven with a bottle of stout beer and chopped root veggies. Boom! Lamb stew. If you're a bacon kinda person (who isn't?), Smoked Wild Boar Bacon lays an excellent foundation for lentil soup. If you're short on time but still in a soup mood, tom yum only takes 15-20 minutes, and we sell all four key ingredients: galangal, kaffir lime leaves, lemongrass, and Thai chilies."
Read More >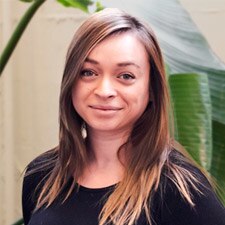 Sarah
marketing coordinator
Employee since 2016
"If you ask me about comfort food, I have to tell you the secret is in the slow cooker. Throw a brisket in with some onions and you have a delicious meal that only costs 5 minutes of prep time! You don't even have to season it because brisket has the richest natural flavor. If I decide to add some extra texture, I throw in chanterelle mushrooms. Or, turn the page in your cookbook and make that traditional chuck roast – complete with potatoes, parsley root, carrots and, if you're feeling fancy, a sprinkle of black truffle salt. It makes my weeknights so much easier knowing that after a long day of work I will come home to a delicious stew simmering in the crock pot. Comfort food is served."
Read More >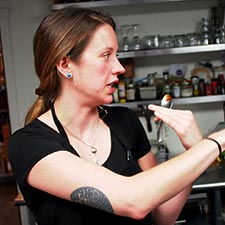 Liv
culinarian
Employee since 2017
"We have a lot of vegetarian options that celebrate what the cooler months have to offer while also giving you a little pick-me-up when you need it. I go for citrus like the Meyer Lemons and bright colors like Spanish saffron to make meals more exciting. Earthy flavors like the sunchokes and garbanzo beans add comfort and some really delicious cheese never hurt anyone's mood! "
Read More >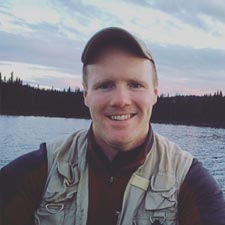 Ryan
Creative Director
Employee since 2008
"Making your own Horseradish from fresh roots is always a step up from store bought. It will clear out your head as well as your kitchen, between vinegar and horseradish fumes, but the end results are more nuanced and flavorful than the jarred store bought options."
Read More >