staff spring recommendations
We're celebrating spring with the best bright, refreshing and flavorful ingredients that this season has to offer. Building plates loaded with crisp color, lightening it up with lots of fresh seafood, and making easy meals that give us plenty of time to enjoy cooking and dining outdoors as the sunlight lingers and the days grow longer.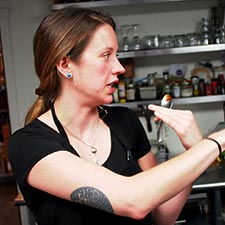 Liv
culinarian
Employee since 2017
"Spring is a very exciting time to cook! New produce starts coming into season and you see more bright greens, purples and pinks available. I love using seasonal produce, as well as meat and seafood. It's also nice to start preparing fresh-tasting dishes after having rich, heavy roasts and braises over the winter. Of all the seasonal produce, Stinging Nettles get me the most excited. I did not grow up eating them and they really knocked my socks off with their deep, savory vegetable flavor. I have very fond recent memories of foraging them with dear friends in the PNW. Lamb is a spring classic – for good reason. It goes so well with the fresh, bright flavors of all the new produce. And you can't talk color without mentioning Pink Singing Scallops. Their beautiful shells would be enough, even if they didn't have some of the best seafood flavor. But they do! They are a real joy to work with."
Read More >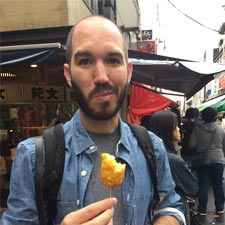 Reid
Web Developer
Employee since 2014
After a long Northwest winter filled with heavy foods, heavy beers, and heavy clouds, I'm more than ready to get on a lighter, healthier, seafood kick when Spring arrives. I used to be intimidated by cooking seafood until I realized that it's one of the easier & quicker proteins to prepare. A "meh" salad is instantly 100x better with the addition of Dungeness crab meat. Salmon on the grill is perfect with 4 simple ingredients: olive oil, salt, pepper, a squirt of lemon. Oysters, once you get the hang of it, are pretty easy to pop open. Springtime is defined by freshness and what better way to compliment the season than with some of the freshest seafood around?
Read More >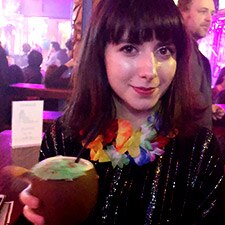 Yasmeen
Marketing Assistant
Employee since 2017
Spring is finally here after a long harsh winter in Seattle. But with a few cold days still ahead, I'm craving Shorbat Adas (a Middle Eastern lentil soup my mom used to make for me). Red or yellow lentils would work for this, but the Red Chief lentils are one of the faster-cooking lentils for when you are in a hurry in the kitchen. As it starts to warm up, I want refreshing tabbouleh. The key to authentic fresh tabbouleh is bulgur & fresh mint. Tabbouleh is an incredible lemon-y vegetarian salad that pairs well with almost anything. I usually eat it when the sun's out with some lemonade! I hardly drink soda or juice but I can't say no to lemonade. I have tried various kinds of lemonade but I have to say the most surprisingly delicious kind I have had is with vanilla beans. Slice open the Tahitian vanilla beans and try for yourself. Don't be alarmed by black specks in your lemonade, it is part of the charm (and flavor)! Last but not least, hummus is a constant in my life. A dish that is simple and versatile. Puree fresh garbanzo beans and get ready for some of the best hummus of your life.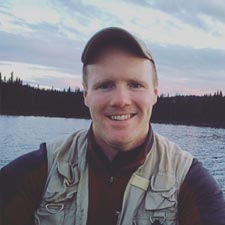 Ryan
Creative Director
Employee since 2008
Come spring, I have a kiddo with baseball practice. Being outside more and it being lighter later, I tend to lighten things up, like fresh veggies drizzled with balsamic, tinned fish and vegetables as quick snacks picnic-style on the back porch or between practices. When we get a night off, we're doing burgers and sausages on the grill, or small poultry plates like the quail breasts. Plus Gin & Tonics (just had my first of the year last weekend) with a splash of grapefruit juice!
Read More >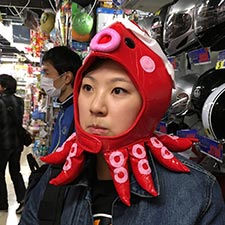 Jade
Test Kitchen Manager & Operations
Employee since 2016
We have quite a few items that are individually vacuum packed—perfect for quick defrosting and getting a weeknight dinner on the table in 30 minutes or less. Before you go to bed, grab some Grass-Fed Lamb Striploins, Flat Iron Steaks, or Pink Salmon Fillets from the freezer and stick them in the fridge. When you get home the next day, everything should be thawed and ready to go. Crank the heat on a cast iron skillet, sear the protein of your choice with some salt and pepper, and dinner is ready! Serve with some delicious springtime greens—Miner's Lettuce and Wild Watercress are great raw in salads or lightly sautéed.
Read More >