Sarah M.
Marketing Manager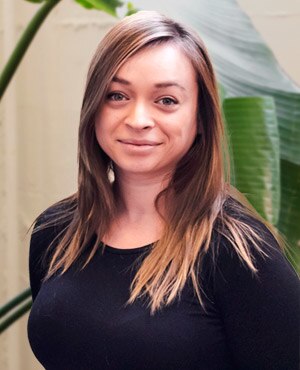 The Seattle office's marketing team handles graphics, coding, writing, and design for all the Marx Companies and supported brands. That's a lot of constantly shifting targets to hit, and Sarah's the one directing traffic – ensuring everything comes in on deadline & shipshape. She also handles the company's online advertising and coordinates with Marx Imports distributor customers to ensure they get what point of sale items they need.
Sarah grew up on the East Coast, but recently moved to Seattle in search of adventure "I chose it because I love the mountains and I love the ocean…it was perfect!" She believes "people who love to eat are the best people" and has mentioned that she farmed vegetables for seven years – focusing on potatoes, lettuce, and tomatoes.
In school she studied anthropology, sociology, and women's studies ("Did you know that the Maasai tribe in Kenya drinks cattle blood for protein?").
In her spare time Sarah crafts (knitting, candle-making, etc), and tends to her collection of plants (there are currently 14 in her apartment). She also hangs out with her pug, Nashi, who she has more photos of on her work desk than most parents have of their children.
Her coffee mug is also pug shaped. We think she might like pugs.
Her personal goals are to enjoy the sweeter side of life – particularly cake, ice cream, and chocolate.
Favorite Dishes:
Lobster. "I'm an East Coast native so I love me some Maine lob-stah. I'll legit eat 4 of them in 1 sitting. Call me a bottom feeder, but that's my life."
Favorite Fruit:
Kumquats & kiwis. The K's.
Collection:
Seaglass. "I'm a real Rhode Island gal."
Best Place to Be (other than at the dinner table):
In the woods, hikin' with her pug.
Not-to-miss restaurant in Seattle:
La Toulousse Petit. "They have the BEST brunch. Who doesn't love Cajun meatloaf for breakfast?"
Coffee/Tea Order:
Coffee. Black. No sweetener. "I always say, if you put cream and sugar in your coffee then you don't need coffee, you need a milkshake."