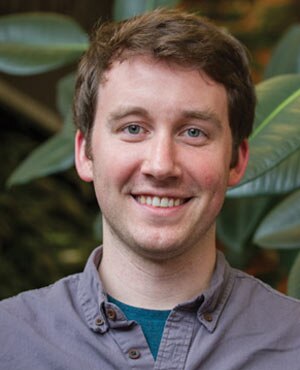 Reed sources products for the Marx Foods store based on consumer demand, tasting panels, and restaurant requests. He coordinates with producers and importers globally to ensure Marx Foods customers have the world's best ingredients at their fingertips.
Reed's relationship with food had inauspicious beginnings, "I wouldn't willingly eat anything but frozen blueberries and cheesy breadsticks until about my 4th birthday" he says. Fortunately it began to blossom after a high school trip to Central America. He now considers trying the local cuisine one of his favorite parts of travelling and pledges to "eat almost any type of food once, as long as it won't kill me (or try to)."
Reed studied history and environmental science at the University of Washington, which was actually a gateway into his current love of food as food production issues were his favorite part of the environmental science curriculum.
In his free time, Reed's hobbies include hiking, biking, cooking, and maintaining an unhealthy love/hate relationship with fantasy football. He loves to travel, particularly exploring national parks for the first time. His current favorite is Denali National Park in Alaska. He aspires to someday hike the John Muir Trail as well as start a garden to grow his own food.
Favorite Dishes:
If he's cooking: An overstuffed burrito. If he's going out: Bizarro's Elk Bolognese
Favorite Fruit:
Pluots, Rainier cherries, and passion fruit (in that order)
Fun Fact:
Always has burrito fixings on hand. Always.
Food Pet Peeves:
Ice cold, mushy tomato slices. Give him a nice ripe tomato slice or no tomato at all.
Not-to-miss restaurant in Seattle:
One food you wish you could like, but just don't:
Bok choy (it's bullshit)
Fun cooking disaster story:
A toxic teriyaki sauce with the consistency of tar. Not fun for him, but perhaps funny to you.
The Reed Interview
beards, bun-jam, & burritos