Keith Marx
Vice President of Marx Companies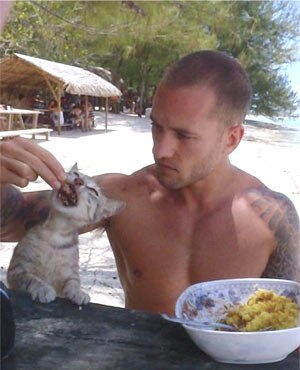 Running the gamut of non-food odd jobs, from the time Keith was in sixth grade he was working after school at a local hardware store and later building clean rooms. Keith was building his work ethic, because by the time he was 16, he was spending time working in his father's office.
Keith chose to attend Florida State University and truly enjoyed the Tallahassee lifestyle. "I was set on my plan to work for the Marx Companies in New Jersey, so I seized the opportunity and enjoyed my time away at school to the fullest," laughed Keith.
But it wasn't long before he was down to the grindstone. At 21, as a part of the 5th generation in the Marx family business, Keith was working full time for his father's companies including North American Import and Export and Marx Imports. He's now a jack of all trades as a sales manager, buyer and vice president for all the Marx Companies. "I really enjoy what I do. It's a lot of responsibility, but I was extremely fortunate to have been raised in this atmosphere and to be where I am today," said Keith.
"It's a perk having the freedom to do what I want as far as bringing in new products, trying new things and techniques. I enjoy cooking and entertaining so it's really fun to successfully execute programs that enhance our company and the dining experience for our customers."
Outside of work, Keith makes a point of getting to the gym and really enjoys snowboarding. He's also an avid hunter spending time hunting for turkey, deer and bear, mostly in Pennsylvania. His claim to fame? An 8 point trophy buck with an 18 inch spread. It's proudly mounted in his home.
The most unique food he's tried? Horse flank steak at a restaurant in Montreal. He really enjoyed it, comparing it to very lean beef.
Keith is married to the love of his life, Erika, and the proud dad of Jaxson Marx (see below) and two English Bulldogs, Tank and Punkin.
The Sixth Generation:
On 3/11/12 Keith brought the sixth generation into the family business (read more about it here). Here's little Jaxson Marx hard at work only two months later: