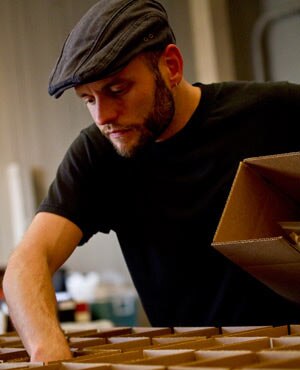 Justin Marx was born in 1977. Three years later, he was accompanying his father to livestock auctions. By the time he was 11, he held a position in the family packing plant. Along life's path, he worked in food retail, restaurants and as a cook. Justin knew he was destined to work in the food industry when he grew up—it was in his blood.
Once he left home, Justin graduated Magna Cum Laude with a BS in Business Administration from the University at Buffalo in New York. He then received his law degree, with honors, from American University, Washington College of Law in Washington, D.C. in 2003. He was fortunate to travel to over 25 countries in his 20s.
Once finished with school, Justin, along with his brothers Keith and Garrett, with a lot of hard work, became the 5th generation in the Marx family business.
For a few years, Justin worked with his family to expand their business-to-business customer base and their product offerings, many of which were from Washington, his new home. As North American Import and Export's Web presence developed, calls from consumers came pouring in but it was difficult, as a restaurant supplier, to service individual customers.
The Marx family, avid cooks and entertainers, realized the value of making specialty food products available to individual consumers and from all the calls and requests knew there was a large consumer audience. From there, MarxFoods.com, a Seattle-based (with lots of New Jersey influence) online specialty food company was born.
Favorite food:
Gnocchi
Beloved vegetable:
Wild Mushrooms (every kind)
Fun Fact:
Swims in lake Washington year 'round (brrr!)
Cooking disaster:
First time at the grill, served a group of kids raw chicken (fortunately, no one got sick)
Best place to be (other than at the dinner table):
Sailing
Favorite restaurant (of the moment) in Seattle:
Coffee drink of choice:
Americano
Pet Peeves:
Farmed Salmon. Restaurant menus selling portobello, shitake and cremini as wild mushrooms.