Jade O.
Seattle Operations Manager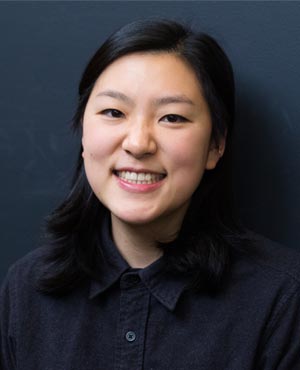 Jade is constantly zipping around the office – whether helping customers on the phone, keeping track of inventory, or packing orders for shipment, she's ready for anything.
Jade grew up at the kitchen counter in her family's home in Hawai'i. As early as she could, she started sitting on a library stool, cutting zucchini & mushrooms with a butter knife. Food is the family business – her grandmother was a Home Economics teacher, and her family runs a Saimin noodle house.
This love of food continued into her adult years. She spent a year of high school in Viterbo, Italy and attended New York University when she returned to the US, graduating with a degree in Food Studies.
While in New York she worked in wine, coffee & cheese – including serving as a cheese cave intern at nationally-renowned Murray's Cheese. Some of the highlights of her job there were patting down thousands of wheels of bloomy-rind cheeses & flipping/brushing 80lb wheels of Comte.
In her free time, Jade enjoys practicing balloon art (beautiful/quirky balloon sculptures mysteriously appear on staff members' desks on their birthdays) & playing traditional Japanese taiko drums, which she's been practicing on for almost 20 years. She loves sharing Hawaiian foods with the office like li-hing & lilikoi butter.
Now that she's in Seattle, Jade's goal is to scour the city for its best bowls of ramen & pho. We're eagerly awaiting the results of her study.
Favorite Dishes:
Anything with noodles and/or soup.
Favorite Produce:
Tomatoes, Kabocha Squash & Romanesco
Won't Eat:
Tilapia, Jarred Mayonnaise
Fun Fact:
Helped write a 5-ingredient cookbook and is currently working on a rice cooker cookbook.
Collection:
Japanese whisky – Suntory Hibiki 17 is the current frontrunner.
Most Unique Consumption:
Either Asian Forest Scorpion or crostini di milza (she was told this was spleen on toast after finishing her first bite).
Fun Cooking Disaster Story:
Chocolate tornado – tried to chop chocolate in a blender, but forgot to put on the cover.